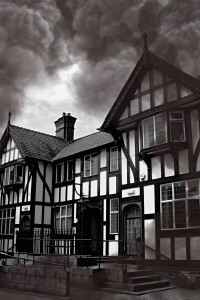 Location: Griffiths Road, Lostock Gralam, Northwich, CW9
Capacity: 600,000 tonnes per annum
Developer: Tata Group (Brunner Mond)
What's the plan? Brunner Mond plans to build and operate an incinerator on the former Brunner Mond power station. The plant will be capable of handling up to 600,000 tonnes of waste. A primary school lies within half a mile and residential housing lies within 500 metres of the site. The incinerator will be so large that it bypasses the usual local authority route, going straight to central government, to the Department of Energy and Climate Change (DECC). Read more about the planning process here. You can get an idea of the scale of the planned incinerator from this diagram. This picture will also give you an idea of what a 600 tonne incinerator looks like.
Latest update: Northwich Incinerator given go ahead
After a twelve year battle against the plan to turn the former power station site on Griffiths Road, Lostock into an incinerator, the Secretary for State for Energy and Climate Change has today, 2nd October 2012, given permission for the incinerator to be built.
CHAIN have released a statement to the press (5th October 2012) regarding the decision by the Secretary of State to award planning permission to TATA/EON to build an Incinerator in Northwich. You can read the statement here.