Shop online and raise funds for CHAIN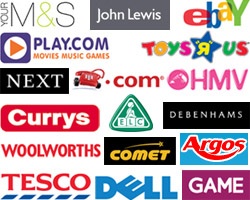 Already shop online? Why not help us at the same time?
There's now an easy way for you to help us raise funds for CHAIN – by shopping and surfing online.
www.easyfundraising.org.uk is a shopping directory that features over 500 online stores, including Amazon, Interflora, Easyjet, Apple Store, iTunes, NEXT, Boots, M&S, British Airways, Debenhams, John Lewis, Dell, Toys'R'Us and HMV. All you have to do is use the links on the www.easyfundraising.org.uk site whenever you shop online and, at no extra cost to you, we'll receive a free donation of up to 15% from every purchase you make.
All you need to do is visit http://www.easyfundraising.org.uk/chain and register, selecting CHAIN as the organisation you wish to support. You still shop directly with each retailer as you would normally, but by accessing your chosen online shop from the links at easyfundraising.org.uk first, each retailer will make a cashback donation to CHAIN.
Raise funds by surfing the web
You can even raise funds simply by surfing the web. Just by using http://chain.easysearch.org.uk/ search engine (powered by yahoo, ask.com and msn live search) every time you search for something online a small donation will be made to CHAIN.