Coming soon to a street near you.
This is the reality of the proposed HGV traffic volumes that TATA are about to inflict on the residents of Rudheath.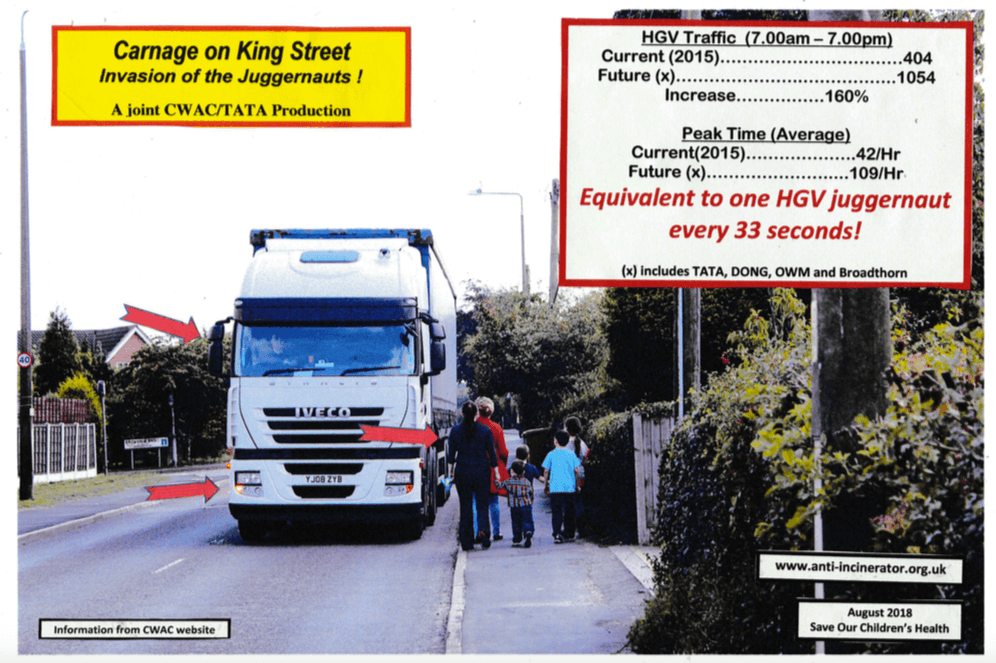 Please bear in mind that we forecast this seven years ago. It's been hidden in plain sight all along but no one bothered to consider the effects of the traffic volume and diesel emissions combined.
It's not too late to stop this. Complain now to your local council!