TATA Huge Explosion – AGAIN!
For the second time in 3 years, There has been a huge explosion at the TATA steel plant in Port Talbot.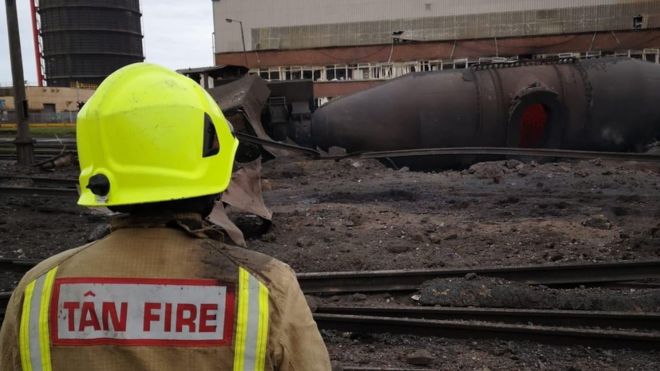 A train carrying molten metal derailed on Friday 26th April 2019. A huge explosion, mushroom cloud and smoke burst from the plant. Two workers were injured in the incident.
This comes just 3 years after a massive fire broke out at the same plant.
That too resulted in an explosion that shook the surrounding area, 100ft flames and a huge plume of black smoke.
30 firefighters were required to extinguish the blaze.
You can read the BBC news stories here: Tata Explosion: 27 April 2019 and Tata Fire: February 2016
Accidents DO happen!